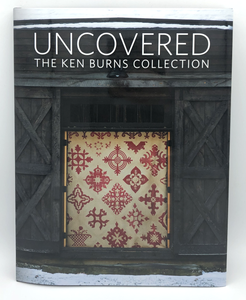 Until 2018, when the International Quilt Museum in Lincoln, Nebraska, put a selection of quilts from award-winning filmmaker and documentarian Ken Burns on display, his penchant for collecting antique American quilts was known to only a few people. It's a pastime he enjoys just for himself. But, when approached by the Peoria Riverfront Museum to let the world experience his amazing collection, he was happy to let his quilts become celebrities.
The book is $50 and includes tax and shipping.
Proceeds help support PBS Wisconsin.